Submit to Silakbo PH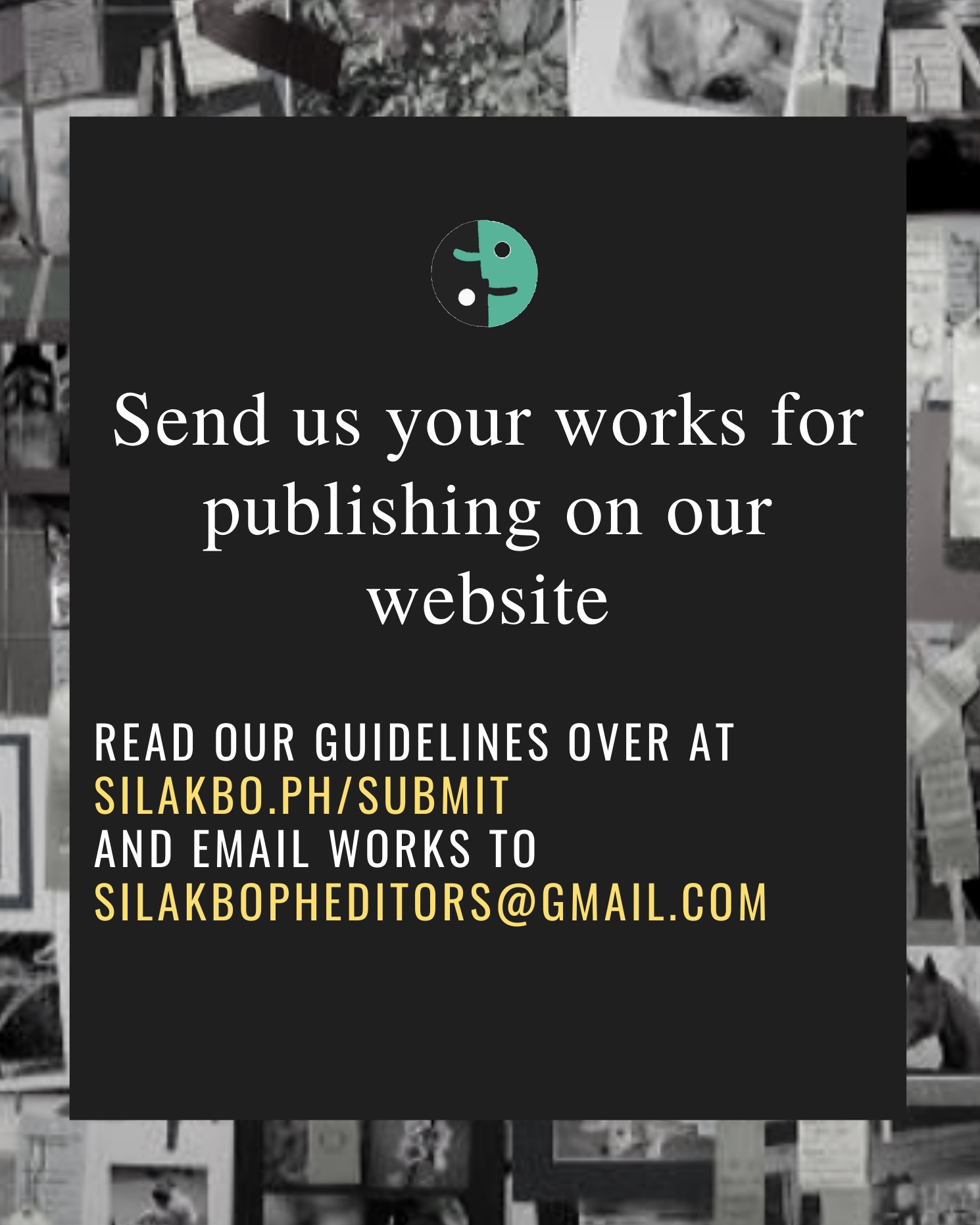 Thank you so much for your interest in sharing your story on our platform.
We're looking for creative works from Filipinos that depict an attempt to understand, research, or otherwise render mental health or any facet of it. As mental health is a concern for everyone, you need not have a condition yourself to submit, so long as the work represents a way by which you engage with the subject from your particular experience, point of view, and context. Essentially, tell us your mental health story through your medium of choice.
Before submitting your original, mental health-related work, please consider the following:
1. We will be publishing your post and sharing it on our social media outlets. We understand the sensitive nature of mental health, so you have the option for anonymity. You may remain anonymous, use an alias, or use only your first name if this is an issue for you.
2. We have a small editorial team who may edit works based on our own ethical and stylistic standards. There is a possibility that we might send your work back for revisions, but this does not at all mean that your work isn't good or valuable.
We simply want to help you tell your story in the most effective way, that does the least amount of harm.
3. Conditions that may negatively affect your work's chances of being published include: an unclear message or poor grammar; overly triggering or romanticized depictions of mental health problems; little to no relation to mental health; excessive reliance on specialized knowledge, jargon, fandoms, or interests such that the work is overly inaccessible to a more general audience.
4. We will be adding trigger warnings at the start of works that navigate very sensitive topics.
Once you have fully understood what submission to our site entails, you may now submit your mental health-related works through the following e-mail: silakbopheditors.gmail.com.